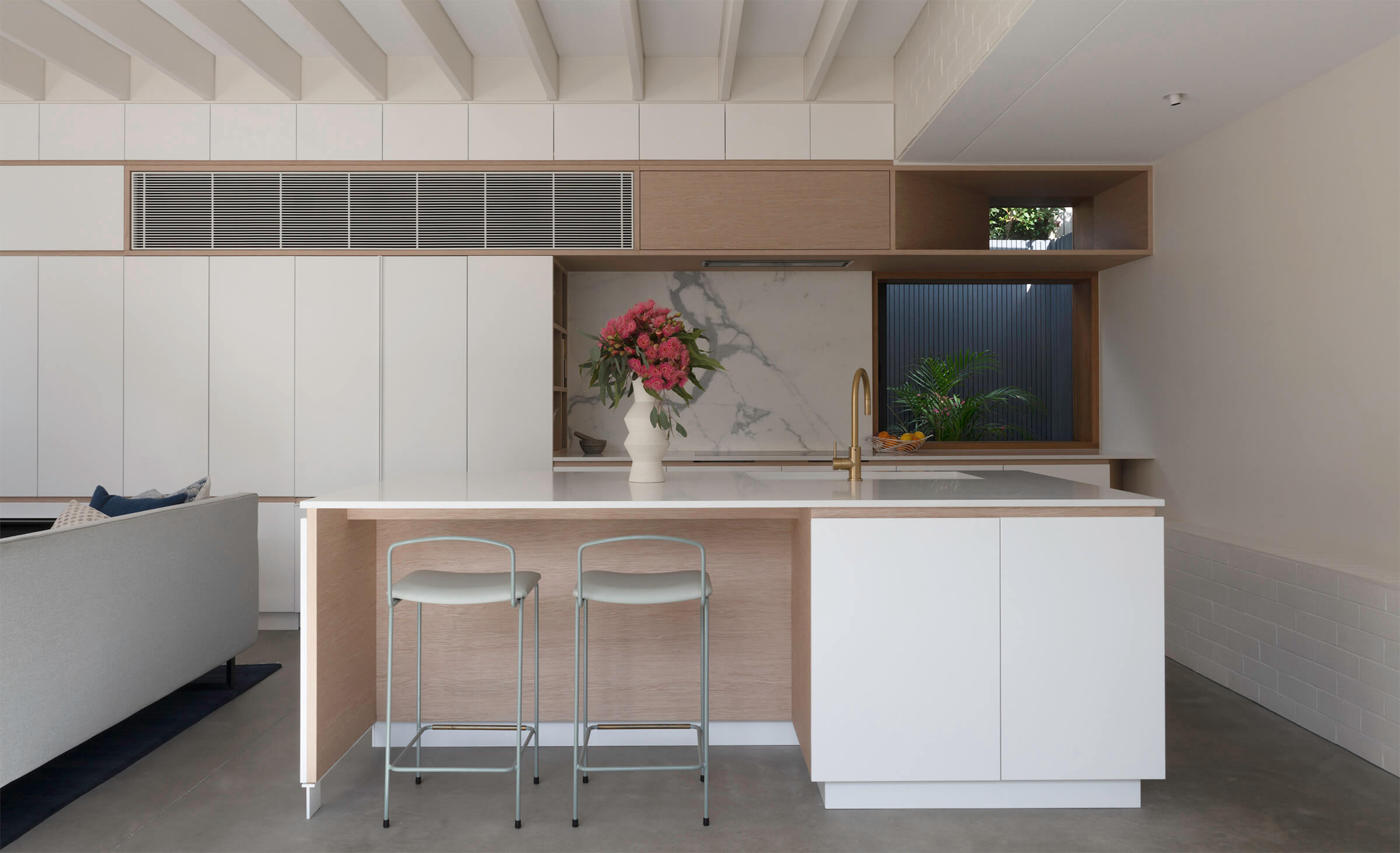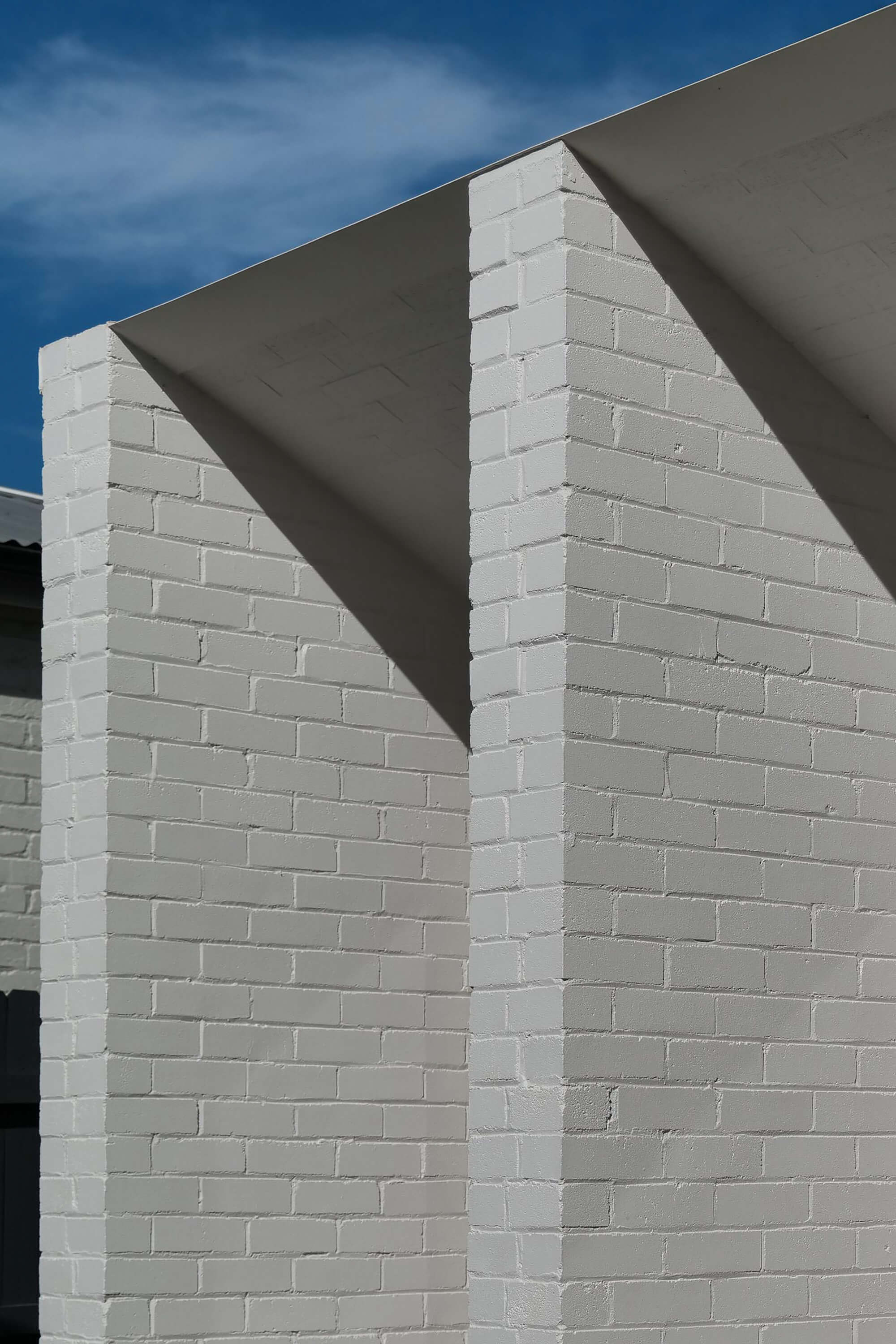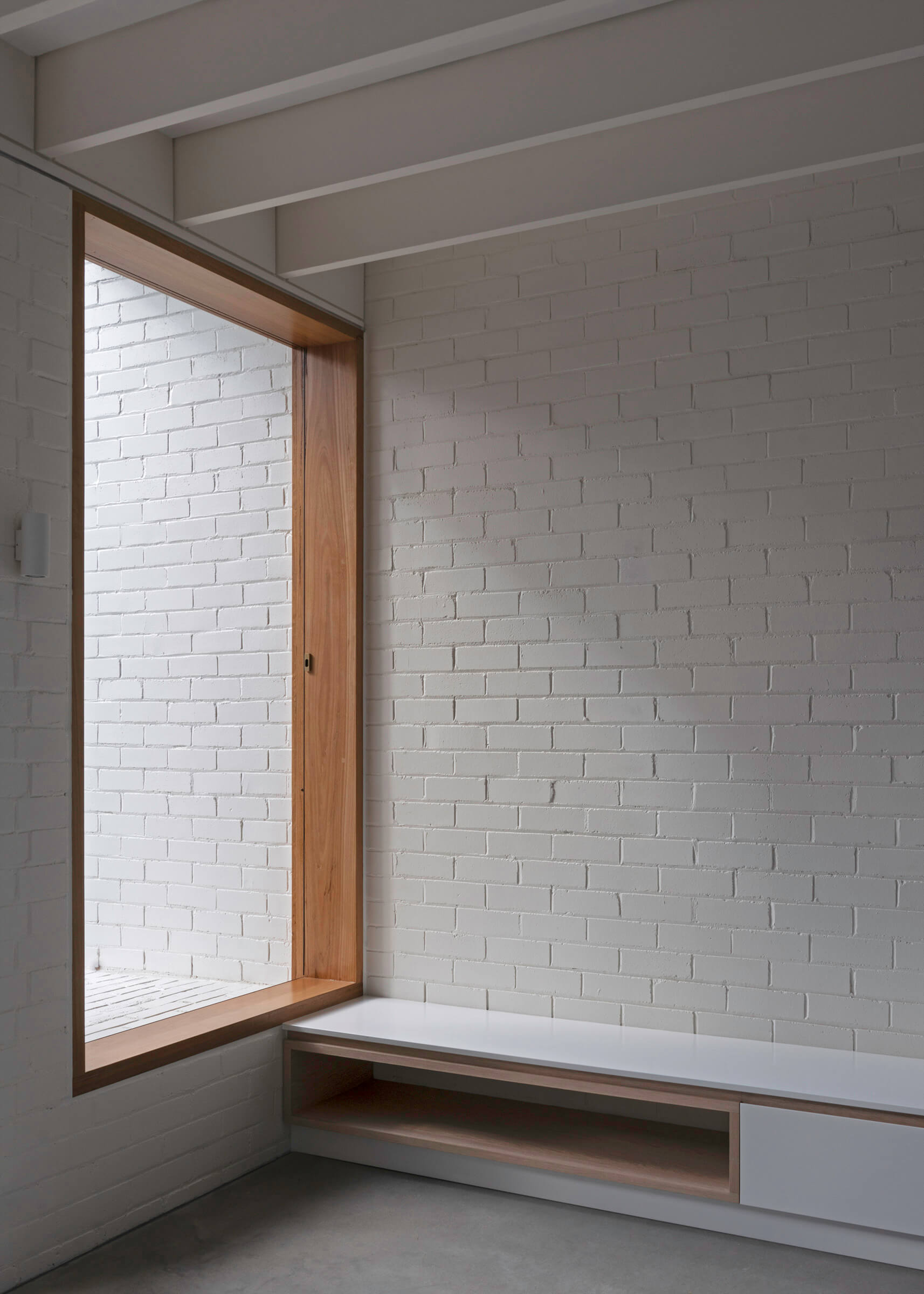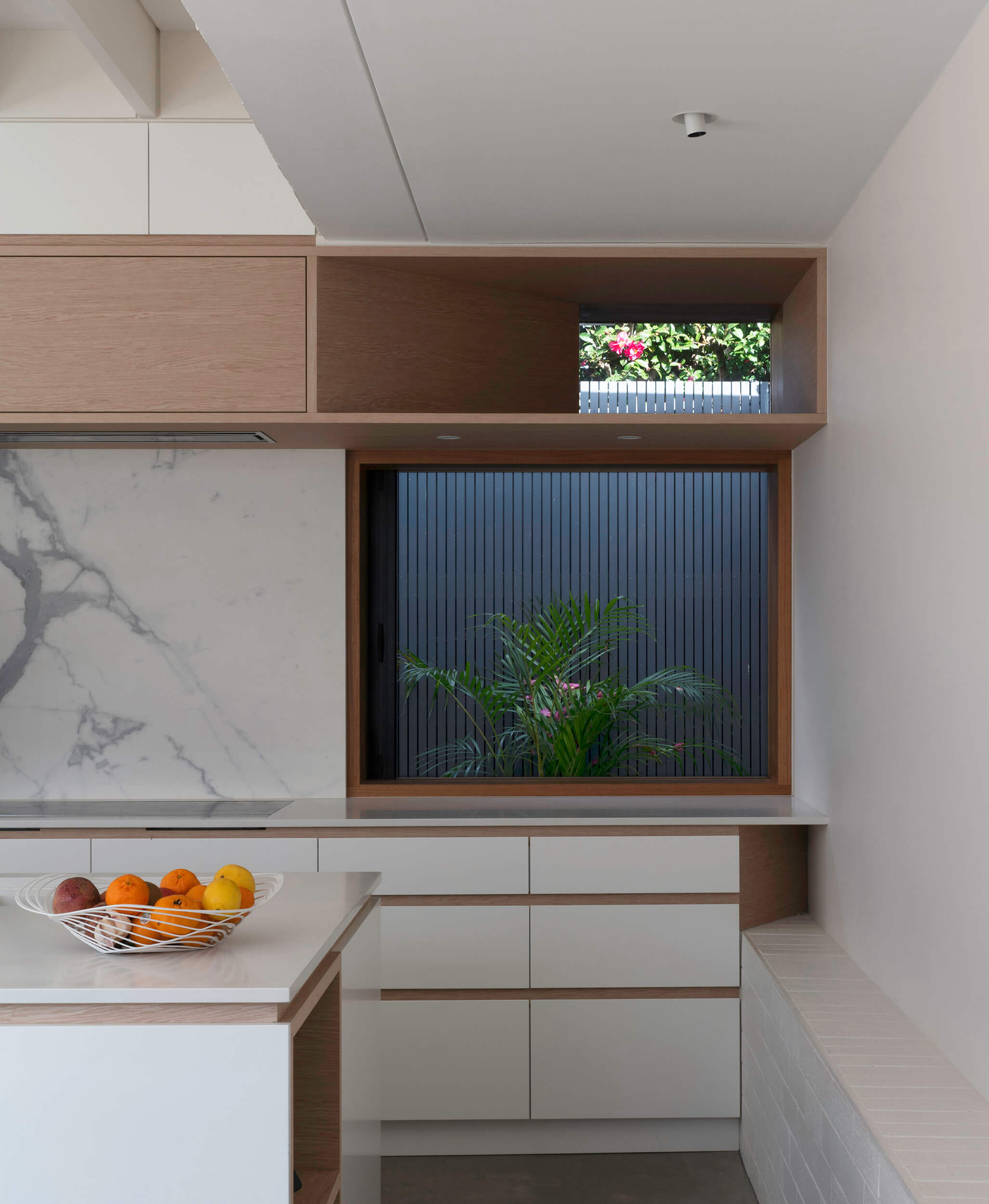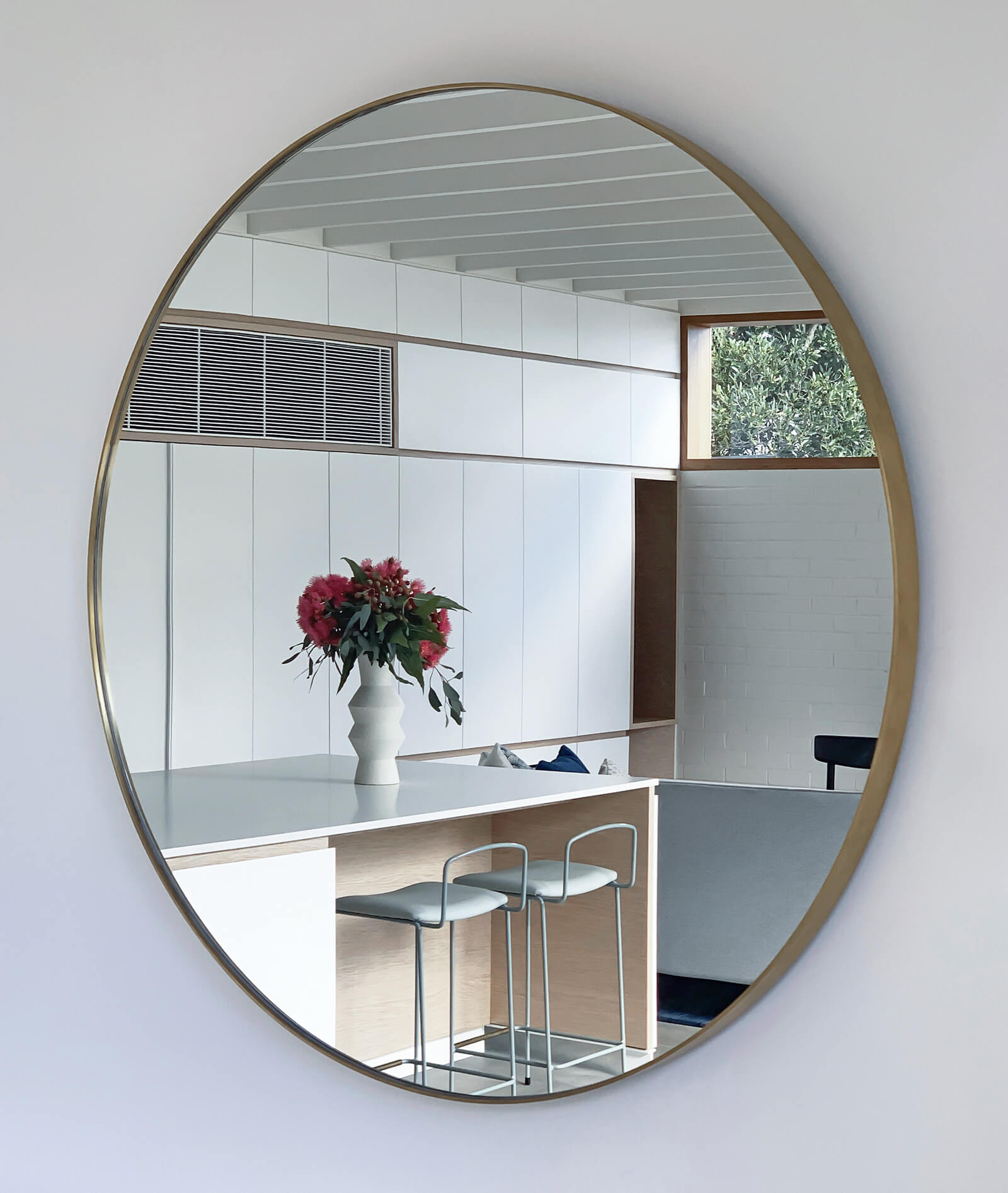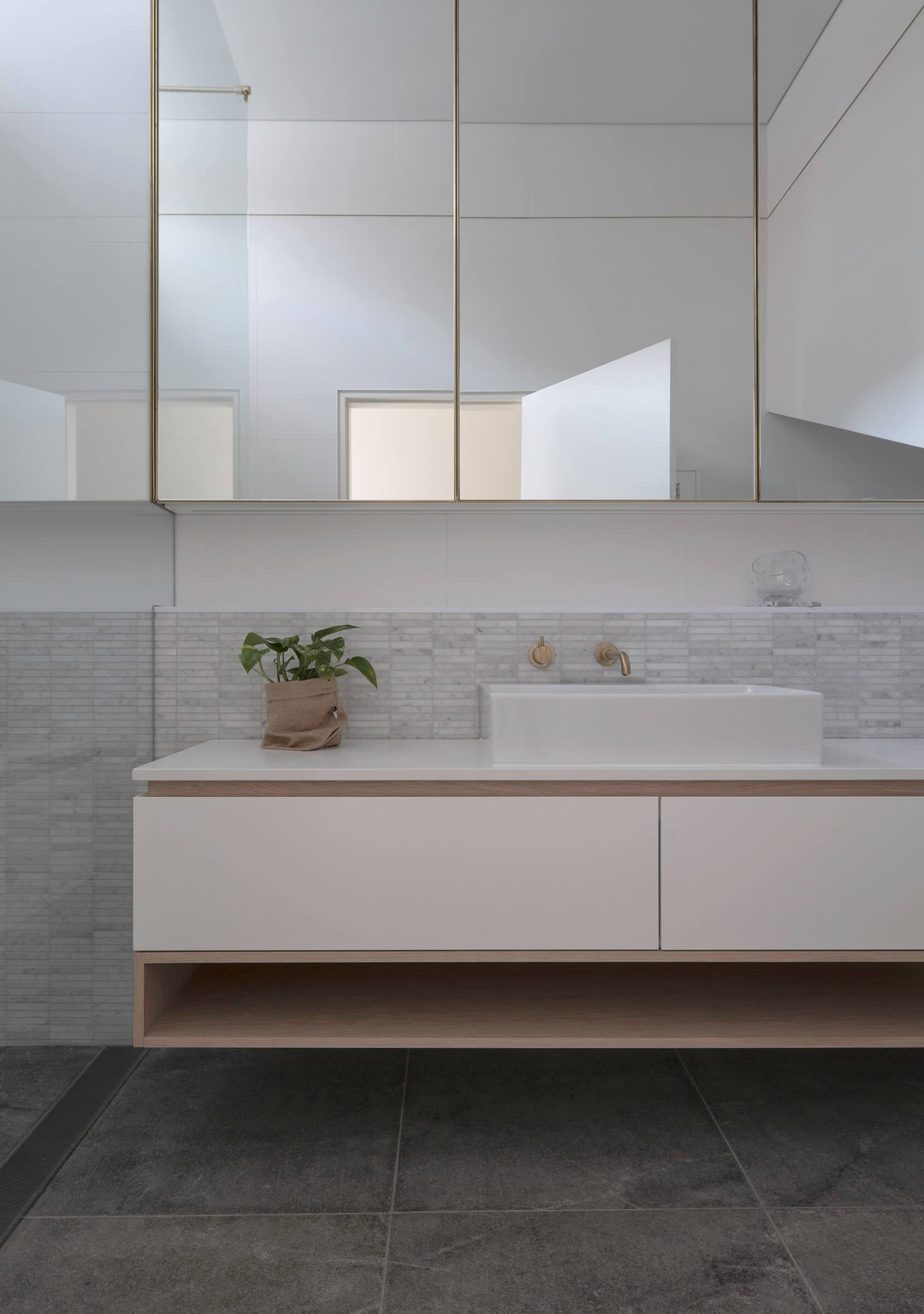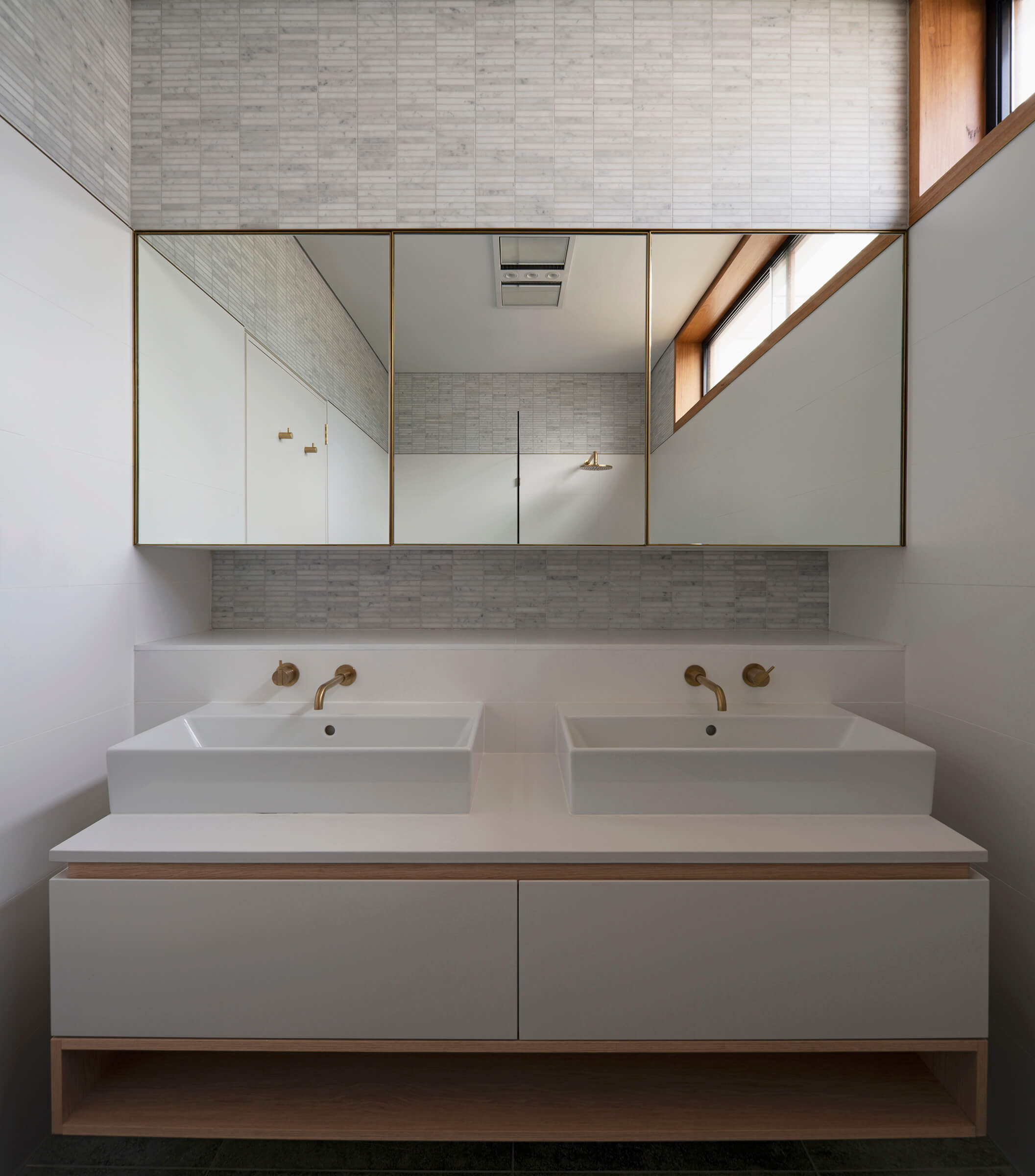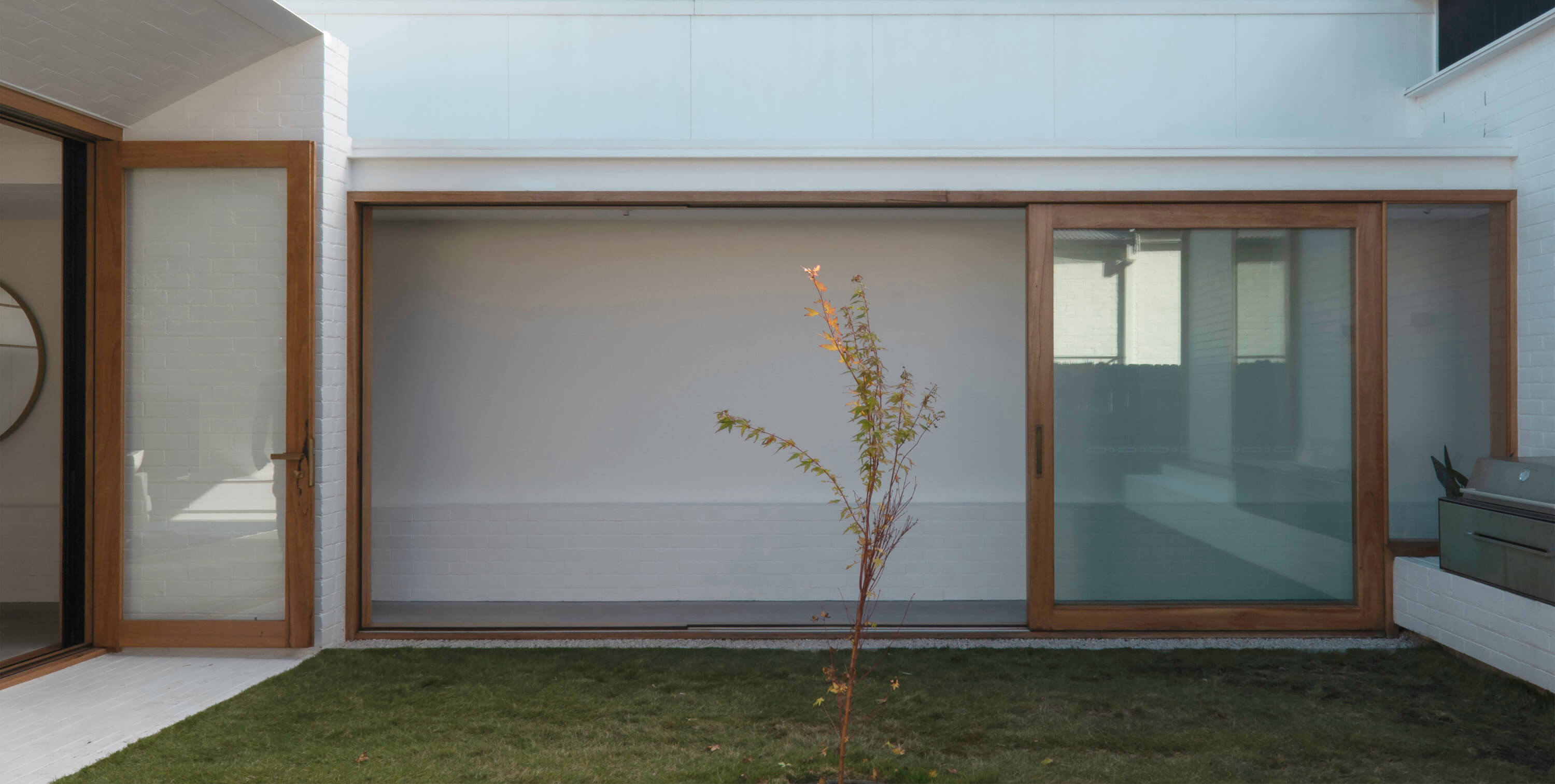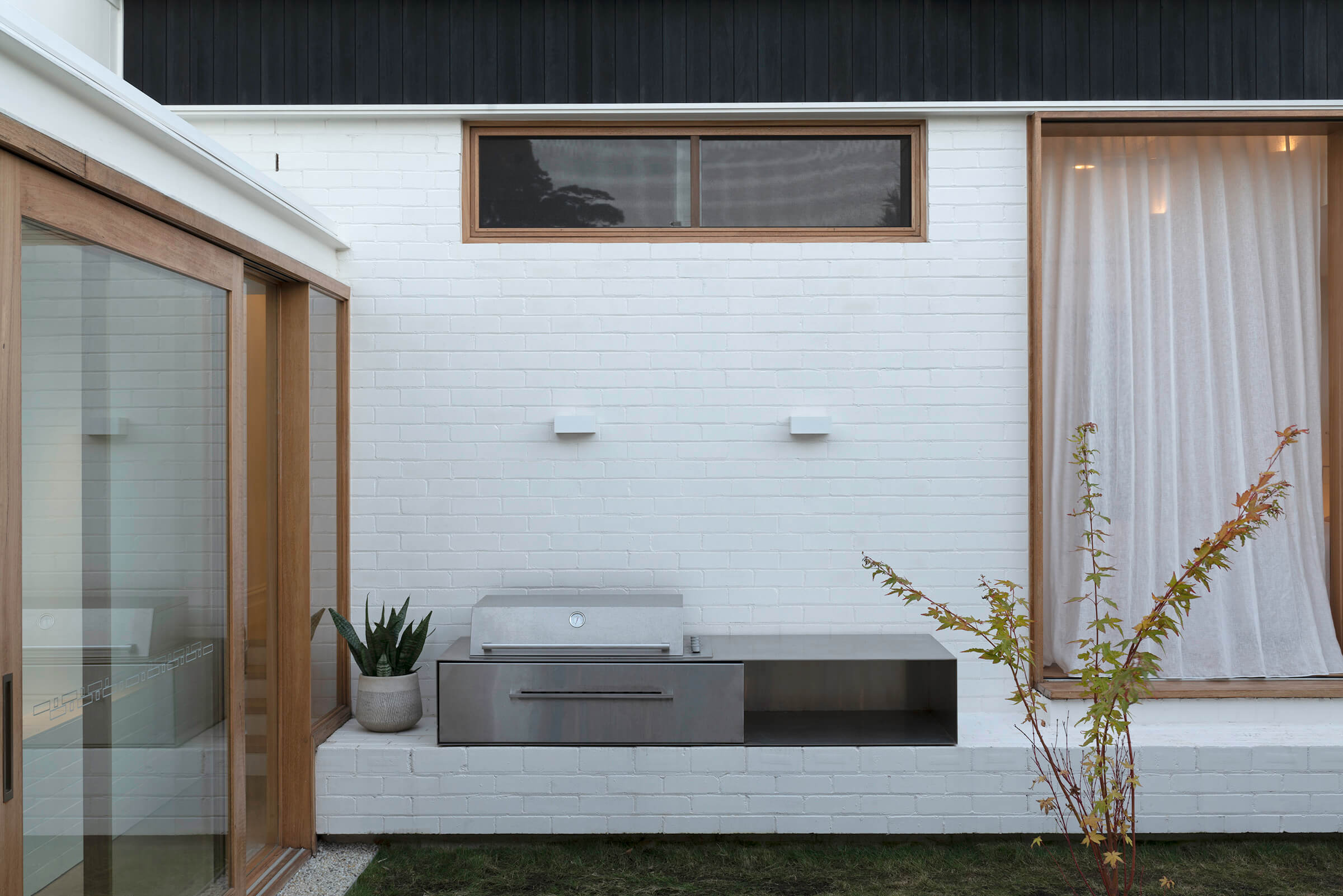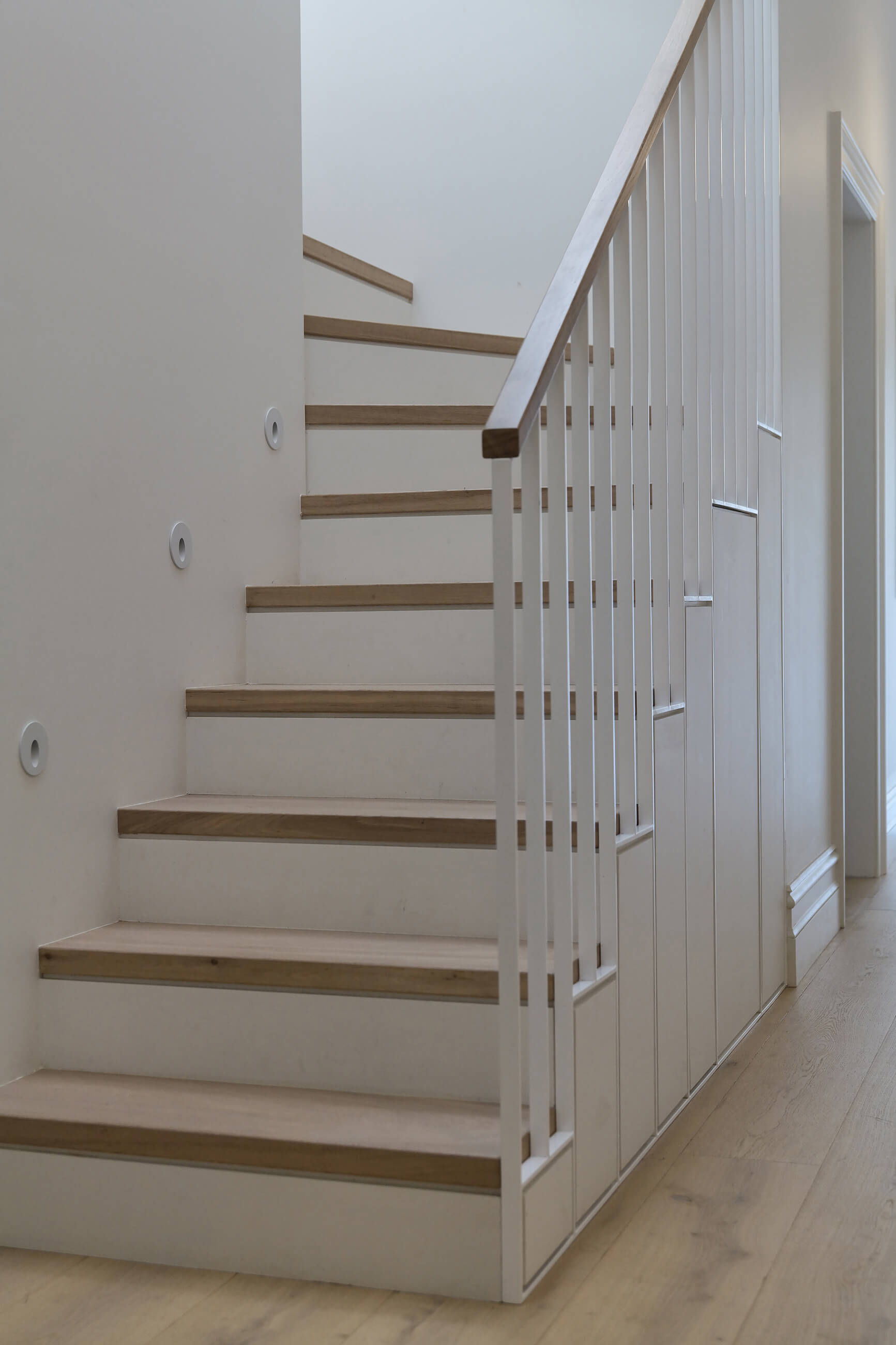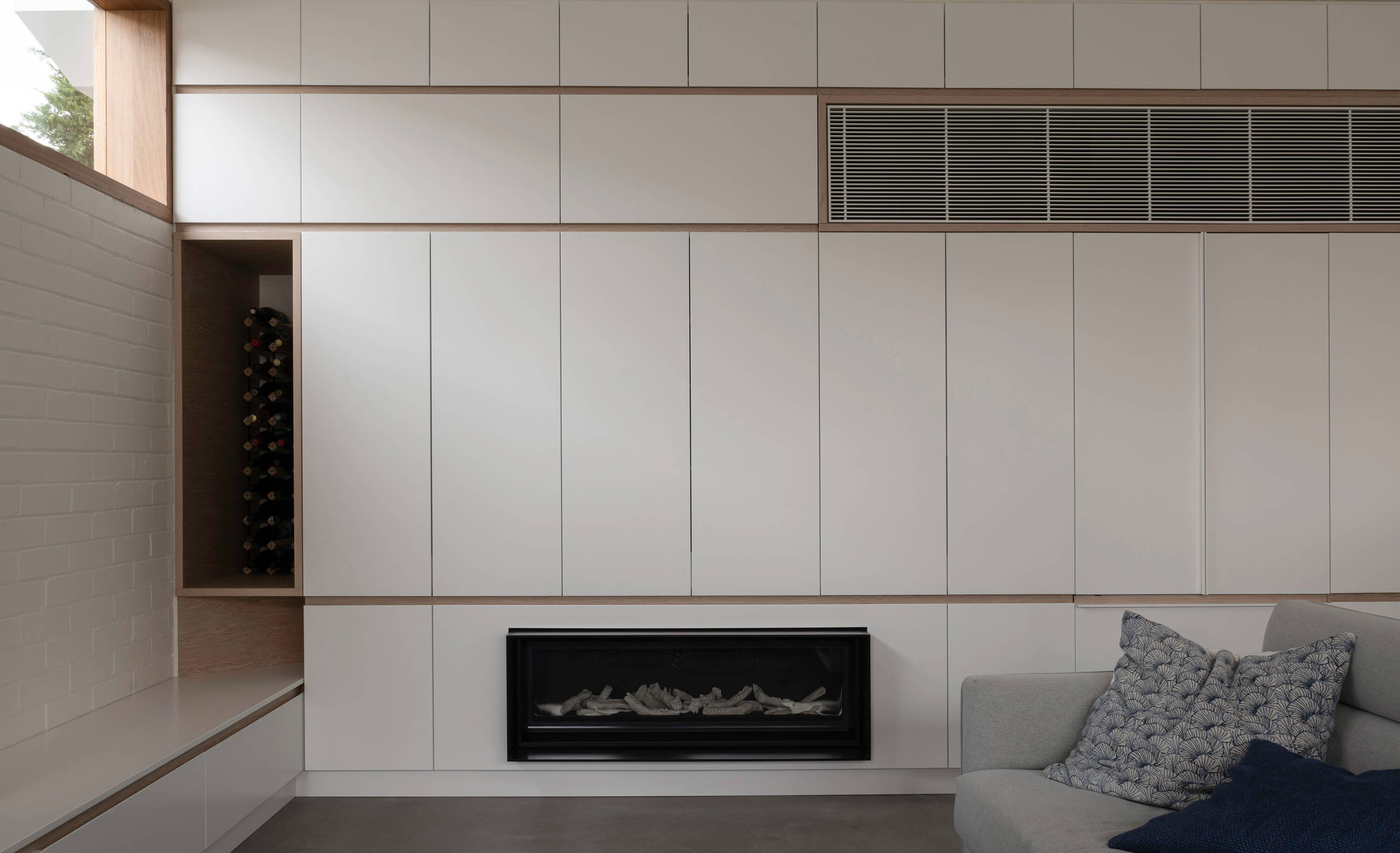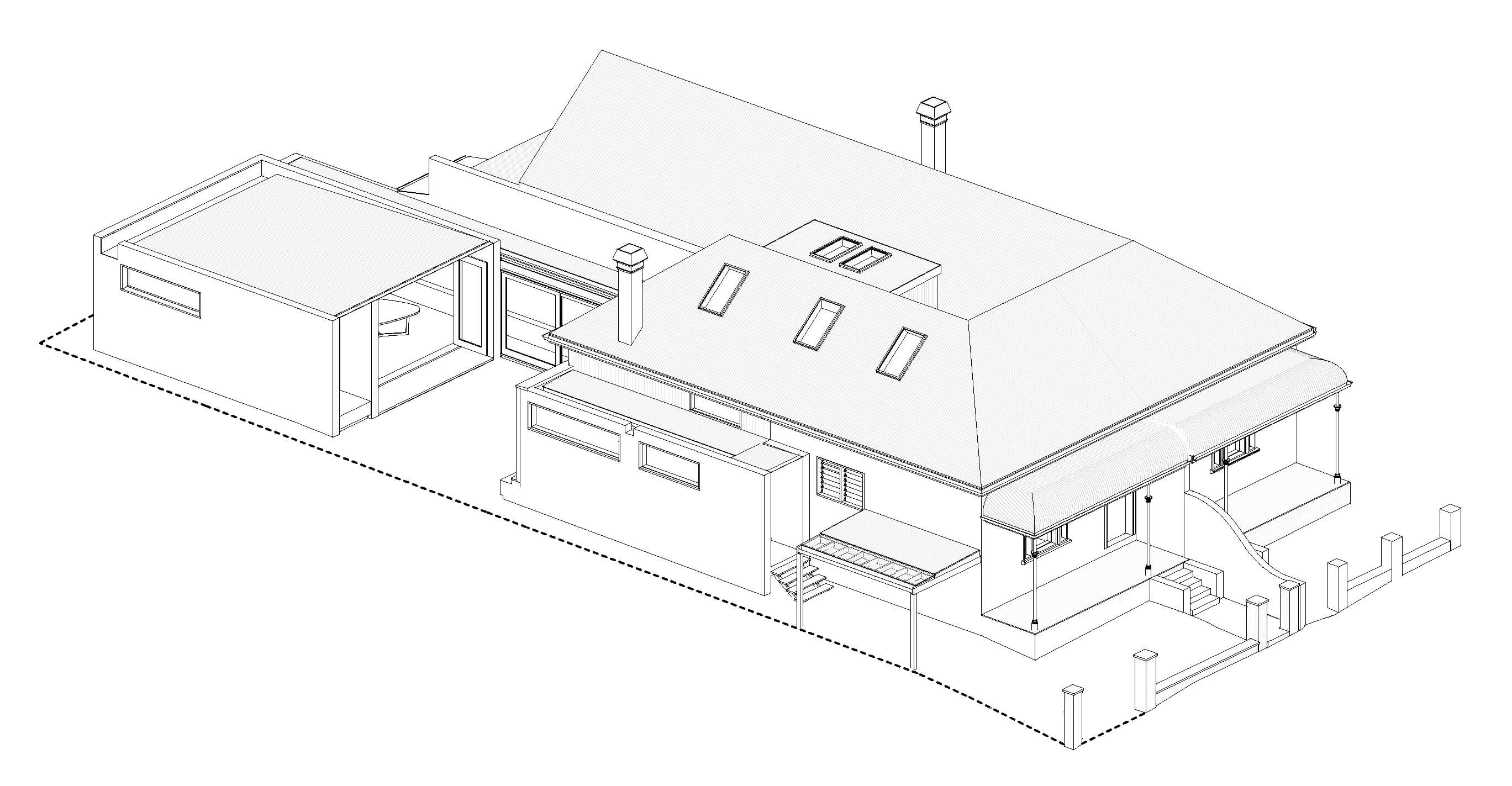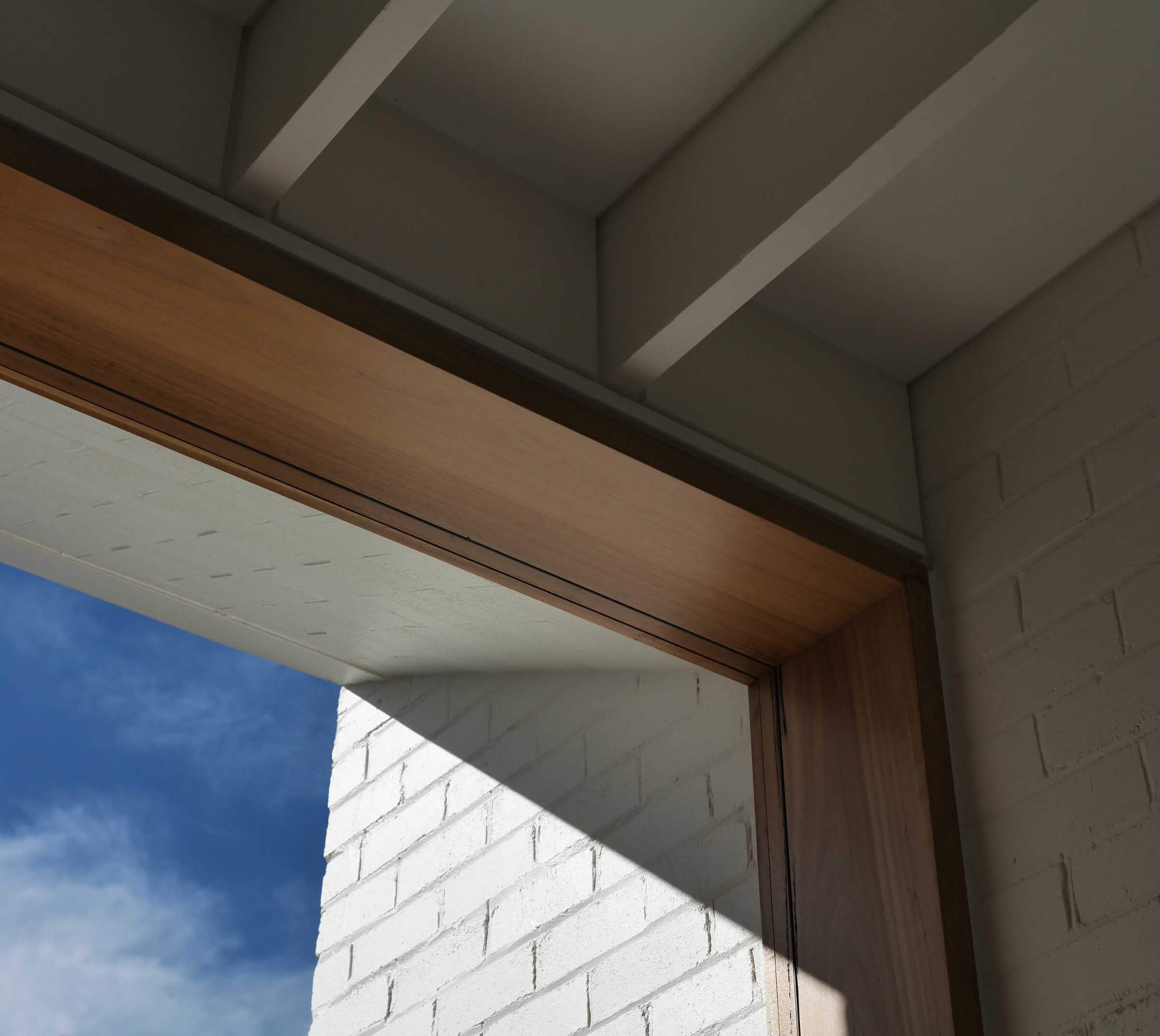 Crows Nest House is a 3-bedroom home for a young family. When the owners purchased the late Victorian era semi, it had an overshadowed and underutilised rear yard. Our design strategy was to relocate the main living spaces along the rear southern boundary, giving them a northern aspect and creating a garden courtyard in the centre of the plan.


The courtyard is designed as a private outdoor room, where large sliding and bifold doors dissolve the threshold between inside and out. It also separates the social spaces from the private spaces, allowing each to function independently. A new link hallway joins the two zones, offering an axial view from the front door to the kitchen benchtop.


The original late Victorian facade, roofline and bullnose verandah were retained and restored at the front, whilst the new works at the rear are largely concealed from the street. Brickwork is a unifying element between old and new, carried into the interior of the new living pavilion. A deep brick soffit and blade walls deliver shade in summer and sun in winter.


Neutral tones and textures are punctuated with accents of timber and brass, designed as canvas for the client's furniture and artwork.


The attic has been converted into a multipurpose space, providing an additional 48sqm.
Country: Cammeraygal, Eora
Structural Engineer: SDA Structures
Builder: Keedah
Joinery: Keedah
Doors & Windows: Acacia Joinery
Photography: Kate Hawkins
Completed: 2019